After buying a TV, you need to set it up. Many stores offer to do this for money, and not cheap. In fact, the procedure is simple when it comes to basic setup. However, you can customize your Xiaomi Mi TV in more detail: add apps, change the launcher, set parental controls, connect various devices to it, etc. make the most of your TV.
Initial setup
Most Xiaomi TVs have on-screen instructions for connecting and setting up. Perhaps it will be in Chinese or another with hieroglyphs. This is not scary, since almost at the very beginning you can choose a language.
See also: How to set up IPTV on a Xiaomi router?
How to set up Xiaomi Mi TV P1 TV:
Connecting the Mi Stick Remote . To do this, we bring it to the switched on TV and hold together the left and right buttons just below the joystick (for 4 seconds). An important condition is that the distance to the TV should be about 20 cm.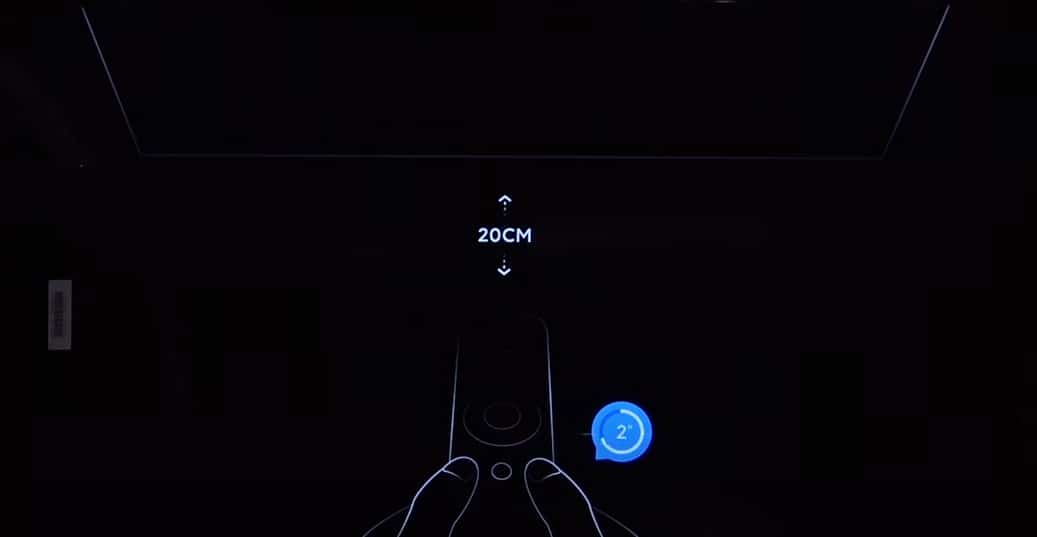 Choice of language and region . Nothing complicated, you should switch the language with the arrows and select Russian or another language convenient for you. You can specify your region or any European region.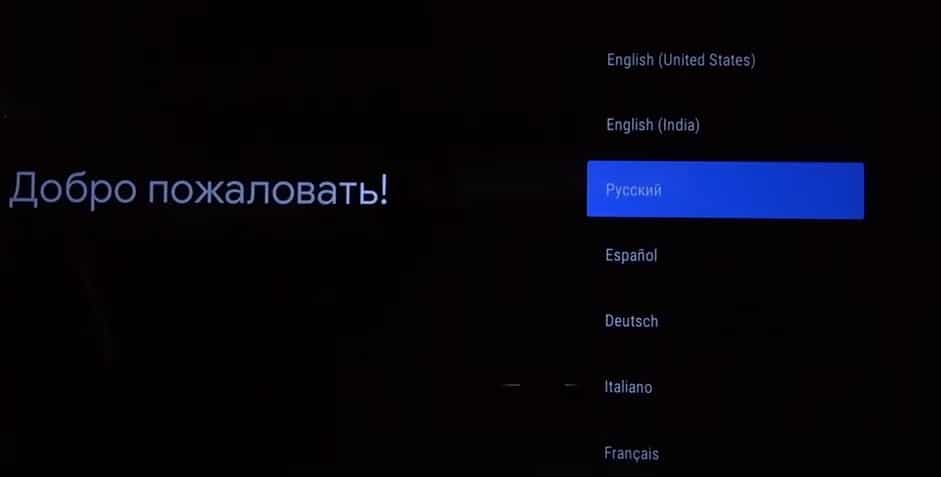 Wi-Fi connection . The next step is to set up via smartphone, but this step can be skipped. On the next screen, select your Wi-Fi network and enter the password for it. If it is standard, then it is applied on the sticker of the router. Here you can also connect to the wired Internet.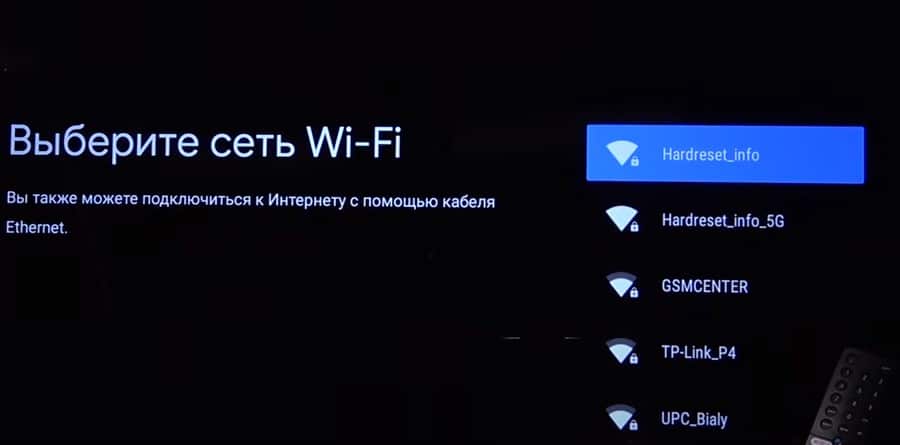 Acceptance of conditions and rejection of excess . It is better to turn off geodata, as well as help in improving Android. We skip the following windows, you can read them, some of the functions of the TV are described there.
Time zone . Usually there is a choice of several options, choose yours.
TV connection . In the next menu, select the option for connecting to television, which is present. Option "Antenna" – for digital TV, "Cable" – for cable TV, but often used for digital, "Satellite" – for satellite television. If the automatic setting does not work, manual settings will be needed. You can read about this in our other guide.
Time . Immediately you need to go to "Settings" – "Date and time" and set the correct one. Otherwise, the Internet will not work.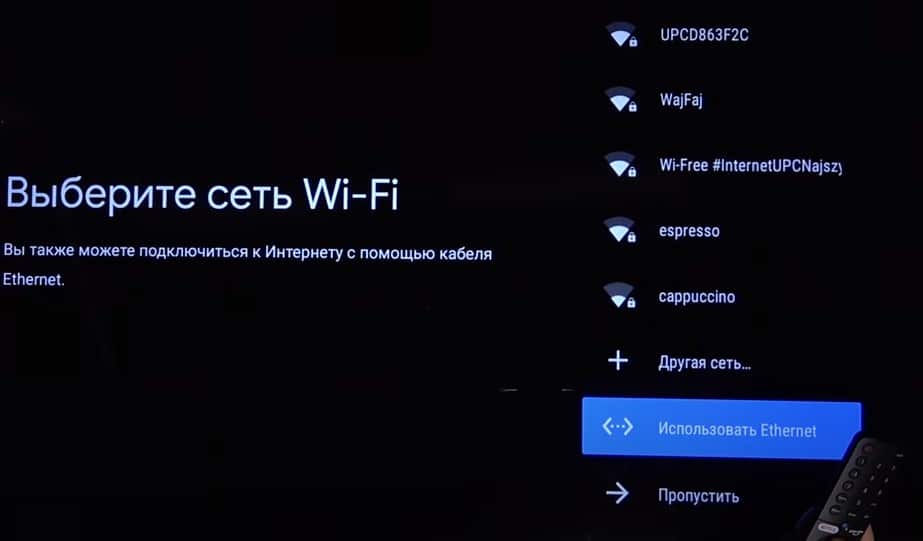 This is already enough to start watching YouTube and TV, as well as movies in some of the official online cinemas. However, there are many more useful parameters that will bring the comfort of using TV to a new level.
Other important settings
If you do not want to get by with the minimum of available content, we suggest that you enter additional data. They will help you get more out of your LED Smart TV: improve picture quality, make it easier to switch between devices, change the look, improve stability, connect additional devices, and more.
Adding an account
An important step, since without this it will be impossible to install the application from the Play Market. After adding your profile, you can install applications freely.
Instructions for adding an account:
Let's go to "Settings".
Select "Accounts and Login".
Click on "Add account".
Specify the username and password using the remote control.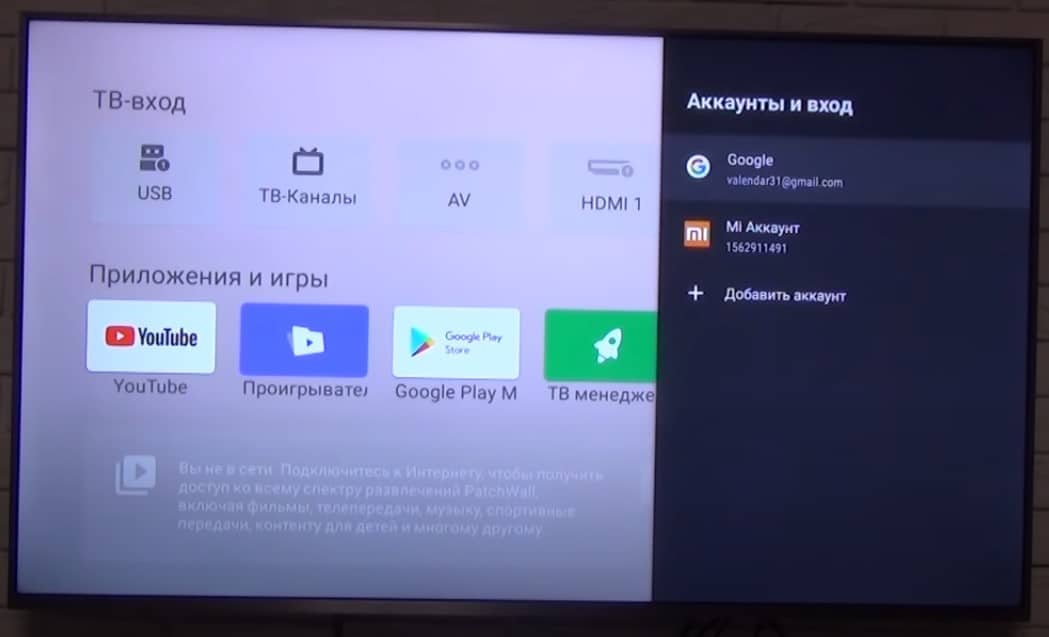 We recommend connecting the TV to your main account, so it will be easier to continue watching YouTube videos from your phone to your TV and vice versa. Plus, the search history in the Google Chrome browser will be available.
Application installation
It is unlikely that the majority of those applications that are installed on the TV from the factory will be enough. There are many interesting services that you can install from the store and watch movies, broadcasts, TV shows in high definition for free. Here is a list of the most useful TV apps. To do this, you will need access to the Internet and login to your account.
How to install the app on Xiaomi Mi TV:
Open the Google Play Market (installed by default).
Enter the name of the application in the search or select from the general list.
On the application page, click "Install".
There is another way, which involves installing applications from installation apk files. To do this, you will need to download the file to your smartphone or PC and transfer it to the TV via a USB flash drive. Then turn on "Unknown sources" in the "Settings" section called "Security and restrictions". After that, we can run the file by finding it through the explorer, and the application will soon be installed.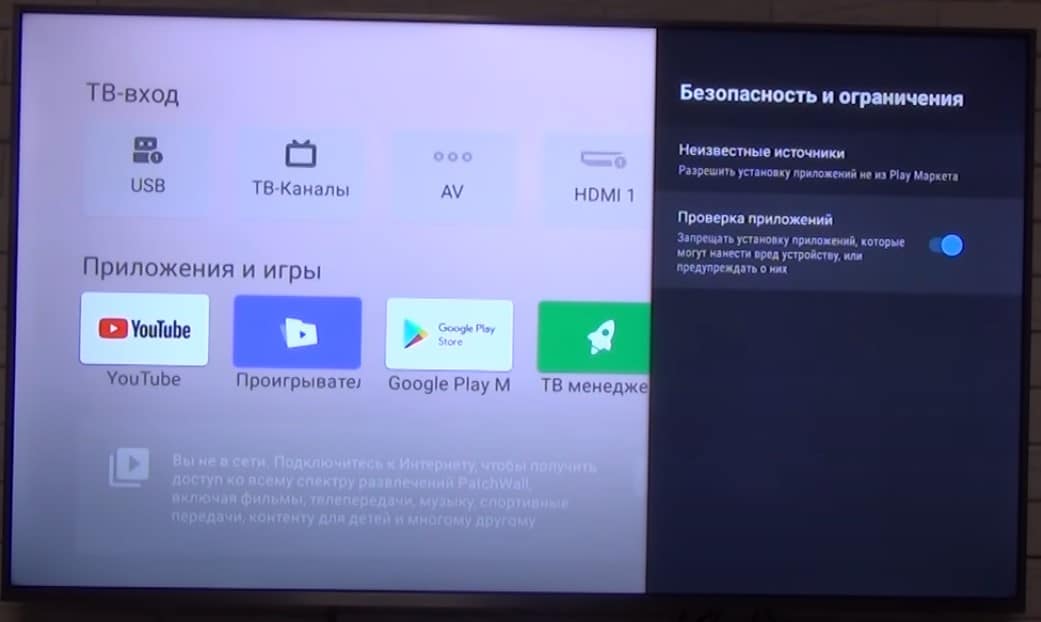 Color settings
If you look at reviews of Xiaomi Mi TV and compare with what you get after purchase, it is easy to notice some differences in colors. As is often mentioned, the screen picture has a slight green bias. This is not related to the TV model, but to the firmware. On the new TV, the problem is solved very quickly.
What should be done:
Open Settings, then Device Settings.
Click on "Image" and select "Mode" in the position "Custom".
We adjust the parameters. Usually you need to shift the "Hue" a few divisions to the left and the color becomes more pleasing to the eye, a little warmer. Nobody bothers to customize the picture to your liking.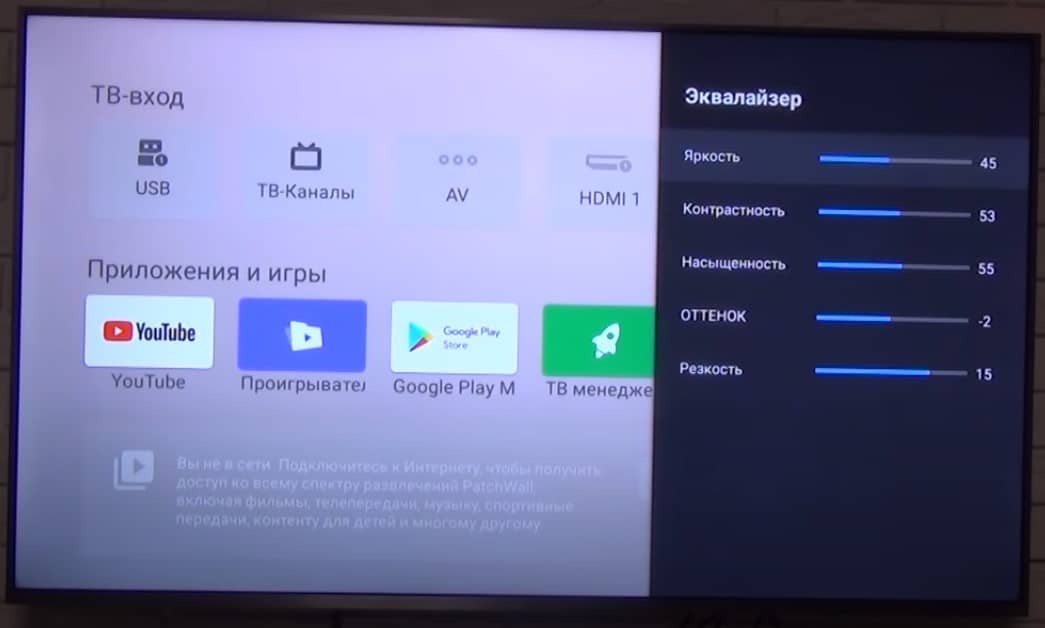 Change launcher
On both the set-top box and Android TV, you can change the appearance of your desktop. Third-party launchers allow you more flexibility in personalizing your home screen and are often quite flashy. This is not a mandatory setting, you can do it, you can leave it as it is – a matter of taste.
Instructions for changing the launcher:
We go to the Play Market, enter the word launcher (you can also in Russian) and select an option from the list. If you already know the name of the application, it is better to enter it. You can also install from an apk file, as we wrote in the section on installing applications.
Go to "Settings" – "Applications" – "Home Screen" and select the launcher that you installed recently as the main service.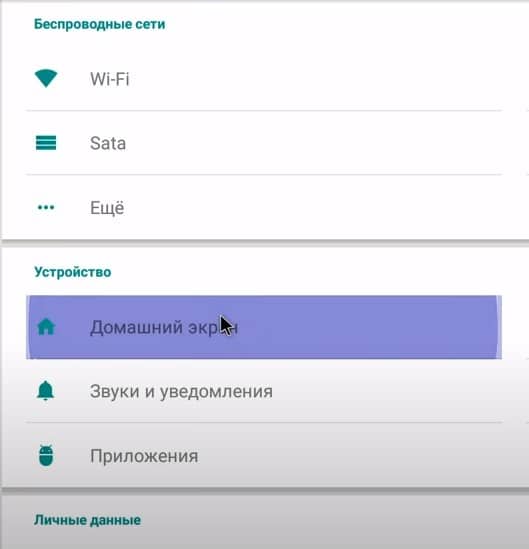 Refresh TV
It's wise to update your TV periodically to avoid freezes and other issues, especially in app compatibility.
Over the air update instructions:
Go to "Settings" – "Device Settings" to the "About Device" tab.
Click on "System Update".
Click on the "Check for Updates" button and wait.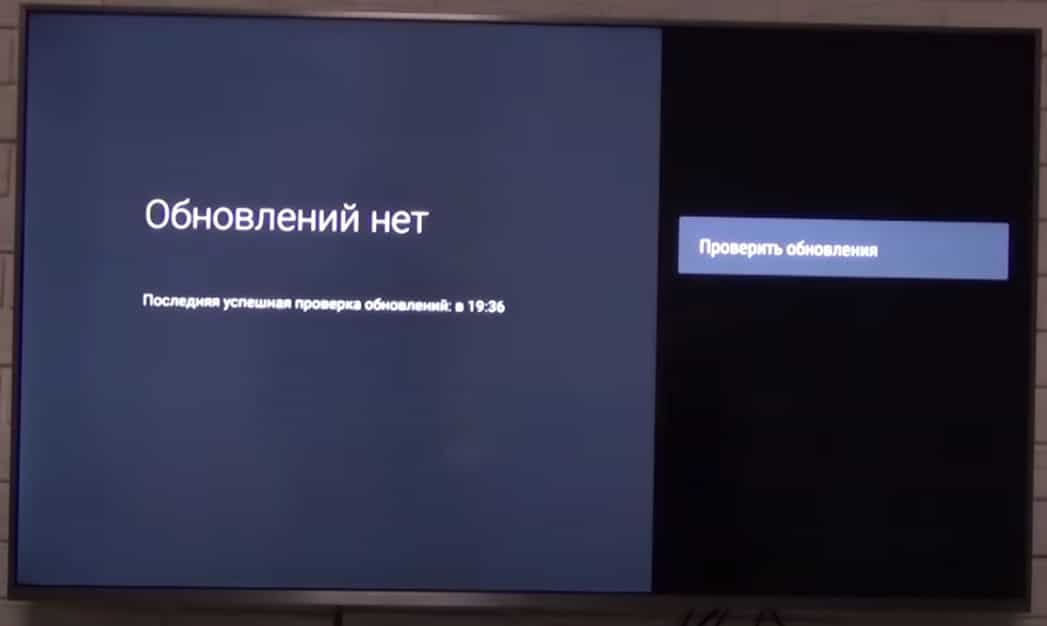 You can also manually flash the TV, but it is much more difficult. In most cases, you should use the automatic method.
See also: How to set up voice search on TV and why it doesn't work?
Additional settings
There are still a number of settings that are useful in some circumstances. They may not be useful to everyone, but briefly consider the main ones.
Additional settings for Xiaomi Mi TV:
Parental control . Enabled in "Settings" in the same section as most other options – "Device Settings". It's called "Parental Control". It allows you to set a password to access some content.
HDMI Settings . In "Settings" in the section "Inputs" – "Inputs". We recommend enabling the Manage HDMI Devices option for those who use soundbars and game consoles. They will turn off and on with the TV. Below there will be a couple more additional settings with the same meaning, turn on as needed.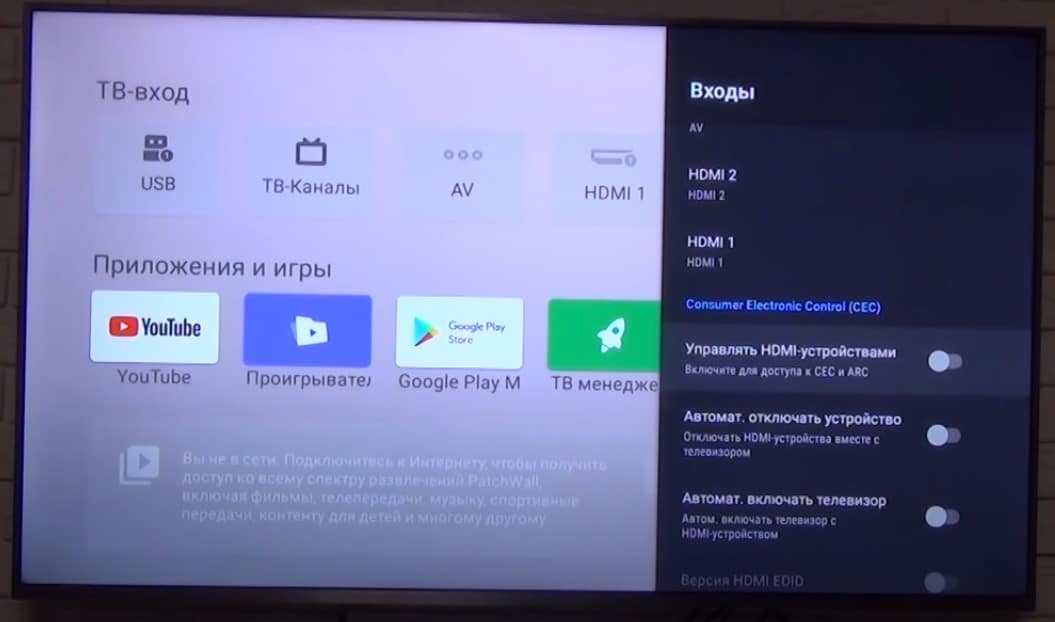 Connecting accessories . In the main "Settings" menu, select "Remotes and accessories". Just click "Add device", after turning on Bluetooth on another device and the TV will find it. Click on the model of the connected device, and they are synchronized with each other.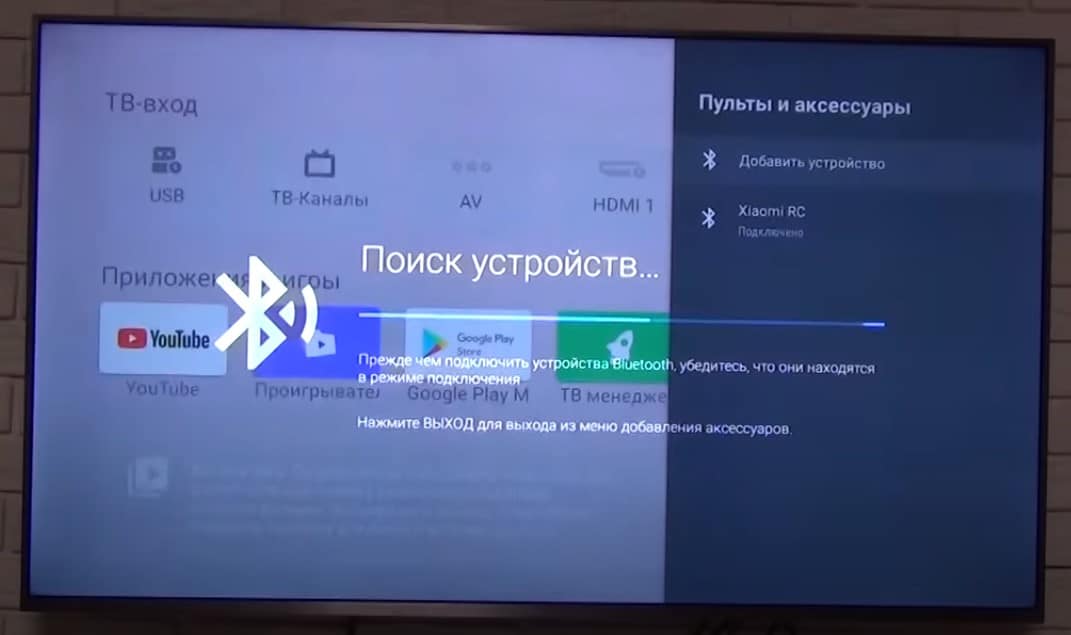 Removing applications . On Xiaomi Mi TV, there is usually a TV manager application, through which you can remove those programs that have been installed by the user. You cannot delete built-in applications here, and in general it is not recommended to do this, since then other TV functions stop working.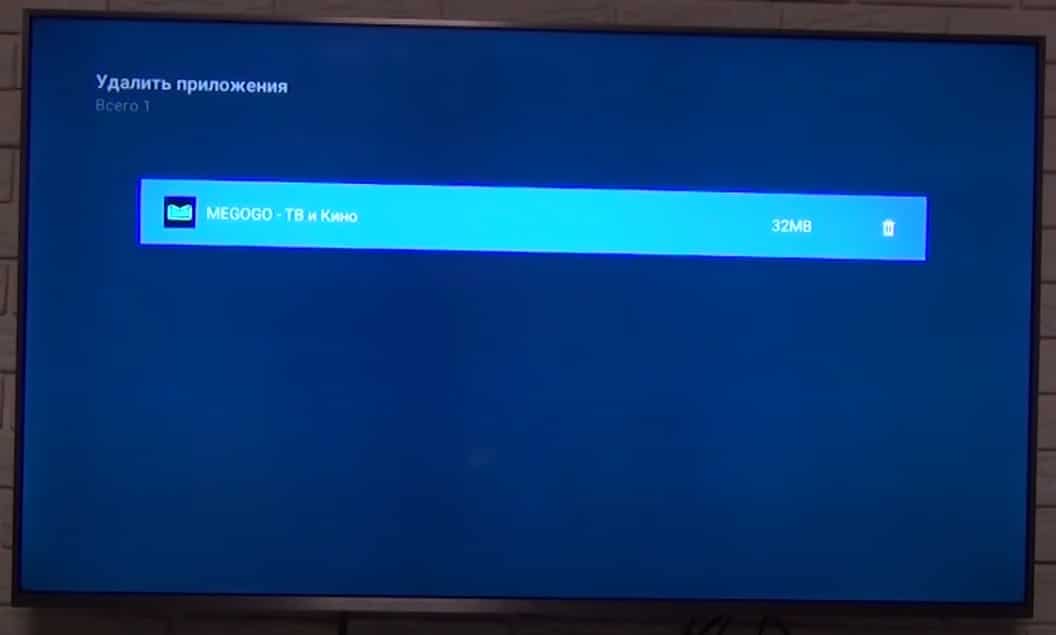 Reset. It is described in detail in a separate article.
The guide took you through most of the steps you need to take to set up your Xiaomi Mi TV. As a result, you get a TV with fast access to the Internet and to any online content: free or paid.