Wink is a well-known video service that has been undeservedly deprived of our attention. Despite the fact that it is available for Android TV, and for Samsung, LG. The service is useful for viewing various multimedia content: television, movies, series, TV shows online. The Wink application has its own features, which are better to find out in advance whether it deserves our attention. In the review, we will deal with these issues.
What is Wink?
The Wink TV app is a service from Rostelecom with a huge amount of content. The online library contains access to TV channels, movies, series and other content. Works great on TVs with Smart TV, and smartphones, set-top boxes, tablets. This is an analogue of Megogo, IvI and other similar services. Despite the relative novelty of the service, it has already collected almost 50,000 titles of films and 130+ TV channels that are available online.
Read also: HDRezka Free Cinema Review for Android TV and Samsung
As you may have guessed, Wink is the official pay-per-view cinema. Here you can rent individual films for Smart TV, as well as watch many different films by subscription. The price of the simplest subscription is low – 399 rubles per month. To access the entire cinema, you need to pay 1800 rubles / month.
System requirements
The requirements are low, they all come down to using a more or less recent version of the operating system. Before you start installing the app on your TV, you need to make sure you have the right device.
Wink minimum requirements:
LG TV running webOS 3.0 or later.
Samsung TVs with Tizen released after 2013.
Set-top boxes and TV with Android TV fresh version 5.
Apple TV with operating system 10.0 or later.
iOS 10.0+.
Android 4.4+.
If you need a service for a TV, then you can watch movies only through a browser on the wink.ru website (the old wink.rt.ru URL).
Advantages and disadvantages
Wink turned out to be a pretty successful product that received a lot of positive feedback. Most often, users note in them:
Multiplatform . It can work on almost all devices of the new generation from 2013 release.
Convenient payment . Money is debited from the account in a couple of clicks: everything is simple, convenient and fast.
Discounts and promotions . You can often get a good discount: the first month is free, a discount on a certain tariff plan, etc.
Large selection of packages . There are a number of offers, among which there are more chances to find an option for yourself.
Convenient browsing . There are multi-screen technologies, multi-room and even parental control.
Downloading movies . One of the few services that allows you to download movies.
Not tied to the Internet Rostelecom . Any internet will do.
There is also something that can confuse you or force you to refuse the services of a cinema:
Paid distribution . Free viewing as such is not provided. Although when buying some devices in stores, Rostelecom partners may give free access for a while. Official movie viewing is always paid, so it is not a disadvantage. Prices are good compared to competitors.
Not all movies are present . There are a number of movies that are not available on Wink. Most of the popular paintings are presented here, but some are still missing. The library is slightly smaller than the same IVI.
How to install Wink App on Smart TV?
If you have already decided to install the Wink application on your TV or any other device, you can do it without much difficulty. We will not consider cases with phones, since you can download Wink for an Android smartphone from the Play Market in a standard way. Focus more on TV.
On Android TV
The Wink app can be installed directly from the Play Market, which is installed on most Android TVs. If for some reason this is not possible, you should download the apk file and install from it. It is this case that we will consider, since there may be difficulties with it.
Instructions for installing Wink on Android TV:
Download Wink apk file on PC. As usual, you can download on w3bsit3-dns.com .
We drop the file on a USB flash drive and transfer it to our device, where we will watch movies.
Open the explorer and run the apk file. Installation may start immediately or you may need to additionally allow installation from unknown sources. Usually, the system itself transfers to the desired section or immediately suggests: "Allow installation from unknown sources." If this does not happen, just open "Settings" – "Security" or "Installation".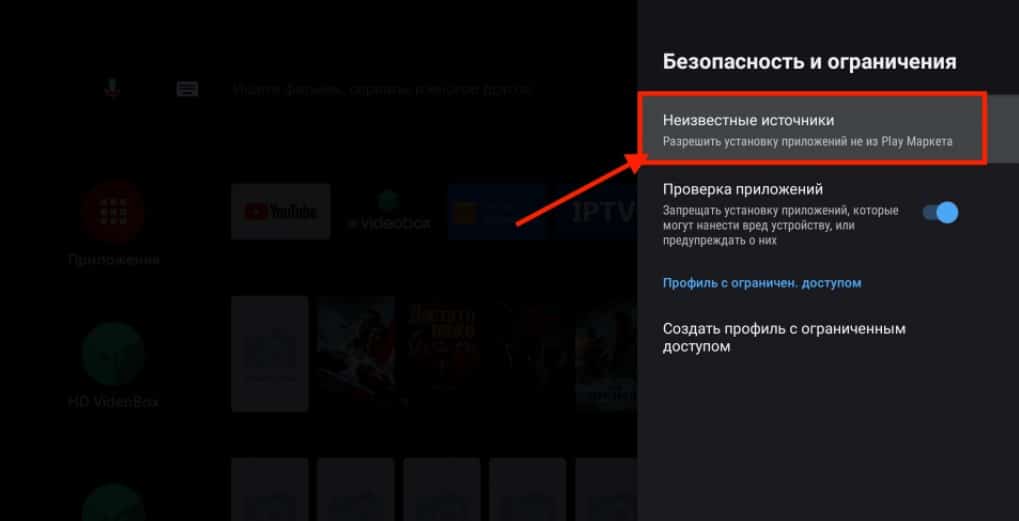 See also: How to download apps on Smart TV?
On Samsung
In the case of Samsung TV devices, it is easier to install through the proprietary application store.
What should be done:
On the main menu, select Apps or Samsung Apps.
We enter Wink into the search and find the only result.
Click on the "Install" button, and then – "Open".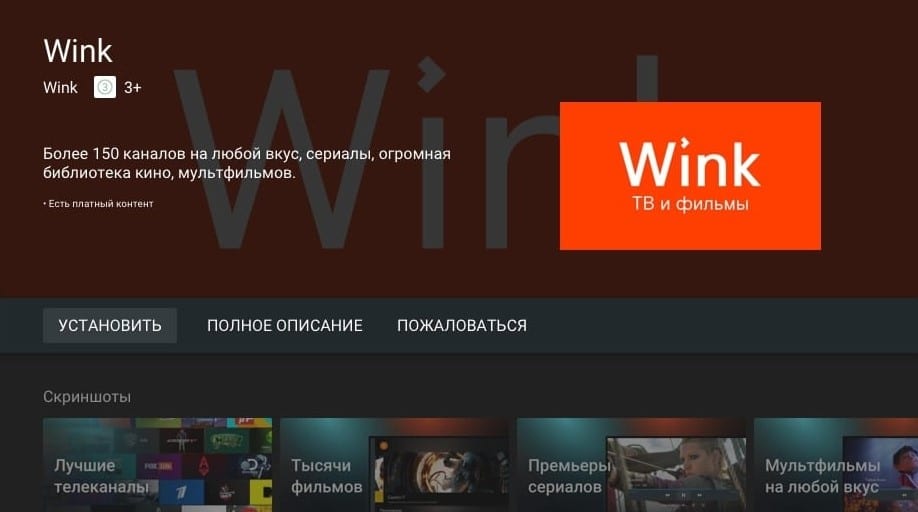 On LG
The principle is similar to LG:
Go to the "LG Content Store" section.
Enter Wink in the search and on the page with the application, click "Install".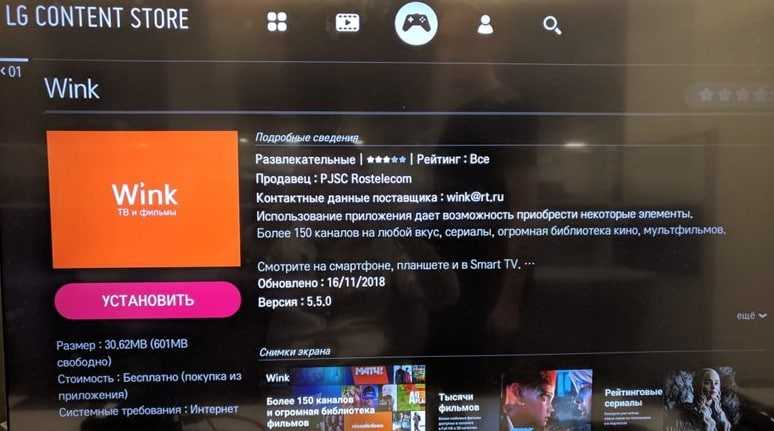 How to set up Wink on TV?
To start watching channels or movies in Wink on your device, you need to do the last step – setup.
What's left to do:
We register an account. On the "My" tab there is a button "Login and registration". Specify your phone number and enter the SMS password from the message. An account from Rostelecom does not fit here, you need a separate account.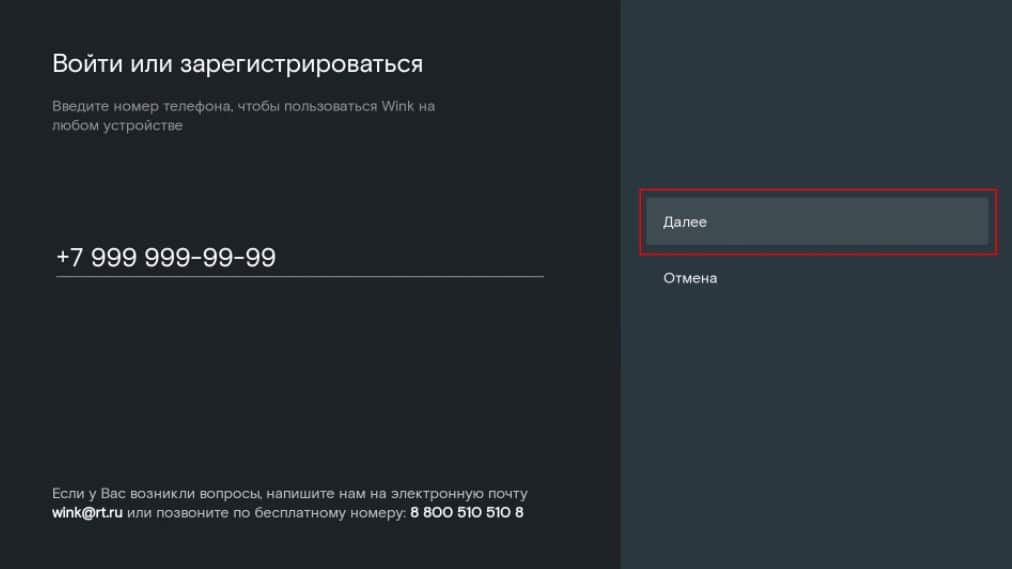 Log in to your account on all available devices. This means those on which you plan to watch video content through Wink. Everything happens in the same way.
Parental control. If necessary, you can go to "Settings" and in the "Age restrictions" section, specify the age: 0+, 3+, 6+, 12+, etc. Also, do not forget to change the pin code to access blocked channels.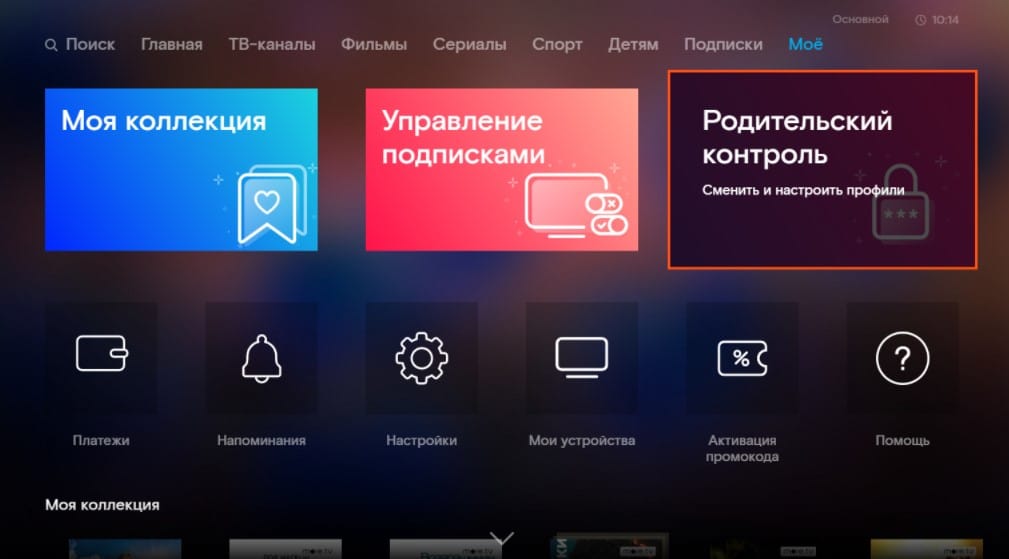 Purchase protection. If the TV is often clicked by a child, we recommend setting this setting. In the main parameters, select "Purchase of content" and block it. To buy a movie, you will need to enter a pin code.
Read also: Review of free online cinema Lampa for Smart TV
Font size, region, and so on is no longer so important. Already now, after paying for the selected tariff plan, you can watch a lot of movies and TV shows at no extra charge. The Wink application is not inferior to the more famous IVI or Megogo and has a high chance of becoming an even more popular cinema in the near future.
If you want to comment, be sure to do so in the comments! We and other readers are interested in your opinions. We will try to answer questions.